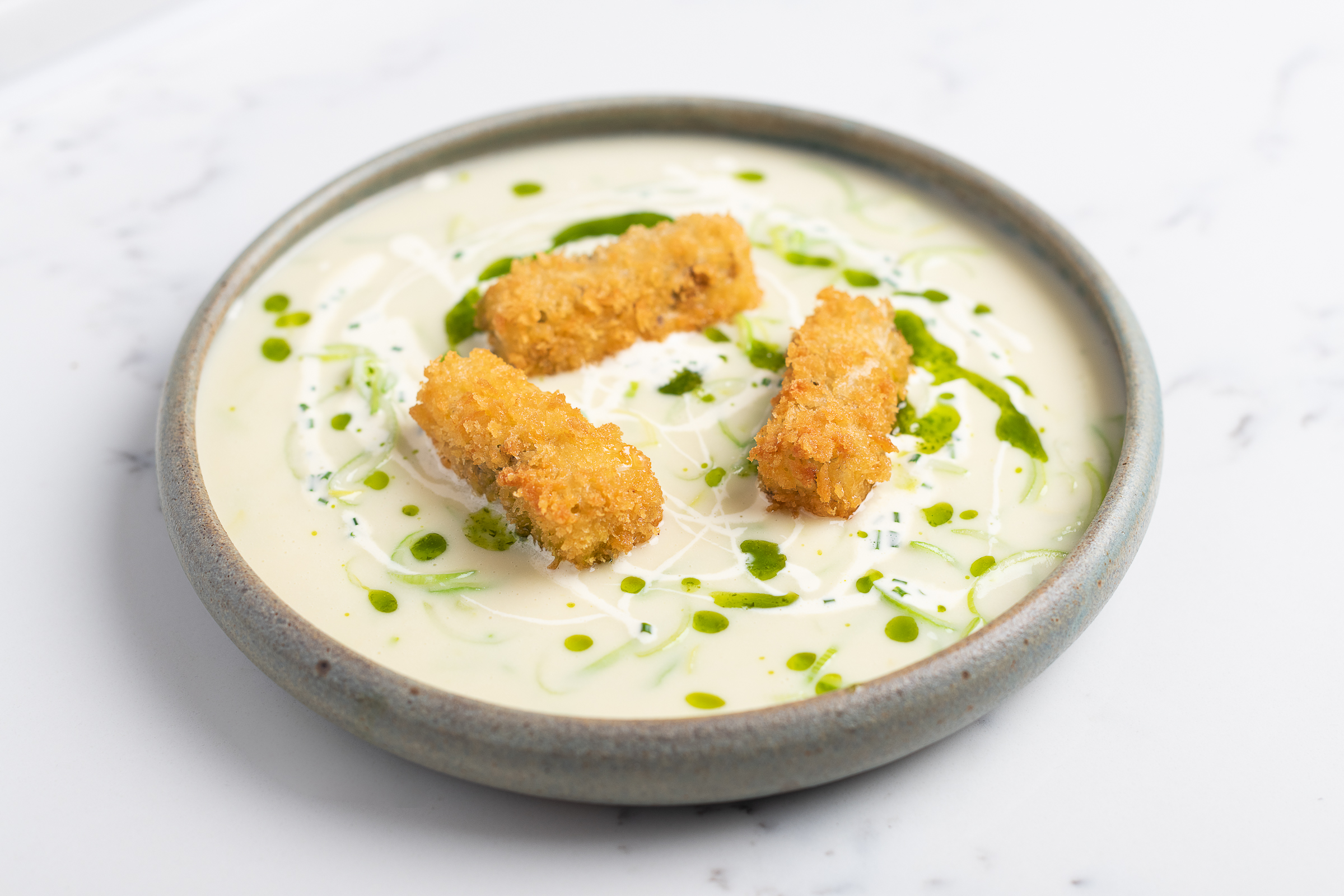 Our 'Socius plates' are at the heart of the Socius concept. This dining experience allows you to enjoy various different small plates circulated by staff, which are designed to eat standing. The small plates are served in stages throughout the evening, almost like a tasting menu. Socius Plates are the best way to experience the most amazing dishes without the need for formal seating. 
Sample Savoury Plates
Beef cheek, Jerusalem artichoke, truffle
Roast duck, tempura enoki mushrooms, plum, liquorice, star anise
Pork cheek, cured sausage hot pot, celeriac, leek
Roasted venison loin, braised venison, crispy leeks
Bavette, shallots, tarragon
Lamb, carrots, yoghurt, mint
Wood pigeon, pancetta, wild mushrooms
Cured salmon, beetroot, dill
Cod, cauliflower, capers, samphire
Red mullet, braised tomatoes, basil
Seared scallop, spiced cauliflower, curry oil, baby herbs
Sea bass, Asian broth, chilli, shrimps
Crispy fried poached hens egg, cauliflower, garlic green beans (v)
Courgette bhaji, butternut squash, coconut, tamarind yoghurt (v)
Burrata, heritage carrots, walnut pesto (v)
Sample Sweet Plates
Mini eclair, stem ginger caramel, brown butter apples
Pralines and cream, sea salt, demerara, popcon
Socius chocolate bar, shortbread, salted caramel, caramelised white chocolate
Zeppole, lemon curd, cinnamon
Banana STP, salted banana caramel, honeycomb ice cream, pecans 
To see our other sample menus, click below
D r i n k i n g   S n a c k s
D i n n e r   B y   S o c i u s 
For more ideas and a bespoke quotation please contact us!