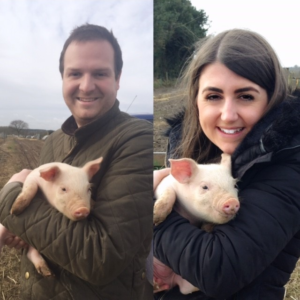 Hello & welcome to Socius! On 7th March 2016 we launched our website and social media into the big wide world and we've been overwhelmed with the response so far. So we've decided to start a blog to keep you updated on our ongoing search for a restaurant premises and also to keep you updated on our Norfolk adventures from meeting local suppliers, to giving you a few of our top secret recipes!
I guess you may want to know a little more about us and our background, where we've come from and what we've done so far, so we'll try to keep it as brief and interesting as possible!
Dan Lawrence - Chef Director
Dan has been working as a chef for over 15 years and thinks he knows a thing or two about food. His inspiration comes from travels across the globe from New York and San Francisco to Thailand and Australia. Having relocated from Leicestershire (the champions of England don't you know?) to the wonderful Norfolk, Dan is excited and passionate about using the fantastic range of locally sourced produce on offer in our beautiful county.
Natalie Stuhler - Operations Director
Front of house maestro, hostess with the mostest, brains behind the business - whatever you want to call her, Natalie has been working in the hospitality industry from the age of 16 and can't get enough of it. Originally from Norwich, Natalie moved away to Leicestershire to persue a career managing events, but couldn't stay away for long and eventually made her way back to Nelson's county to open Socius.
So, a pretty decent chef and a front of house extraordinaire - some would say a dream team match made in heaven. We can't wait to share our adventures with you!